I taught myself how to crochet three years ago out of necessity. The necessity being that I needed a finishing touch for a Halloween costume.
It is no surprise to anybody that knows me that I love Pokémon. And it is also no surprise to anybody that knows me that, at age 25, I would still unapologetically dress up as Ash Ketchum for Halloween. I am also a chronic procrastinator and three days before Halloween, I did not have a Pikachu to go along with my costume. It would be an egregious crime to not have Ash's indispensable yellow partner but where was I going to find one in such a limited time frame?
I did a Google image search for a Pikachu stuffed animal and one of the pictures that I came across was a crocheted Pikachu lying on its tummy. I had been an avid knitter for several years now and I had been playing around with crochet here and there a few months prior. I figured I could make my own Pikachu. After much frustration and many YouTube tutorials, I came up with this: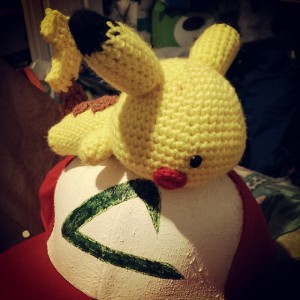 It wasn't the best Pikachu but I had made it with my own two hands. And I enjoyed making it a lot. There's something really interesting to this whole crochet business. I started reading up on amigurumi and making and learning the intricacies of crochet through a variety of projects.
A year later, after a request from a colleague who wanted a crocheted Pikachu of her own, I made another one with a few adjustments with the techniques that I had built up to that point.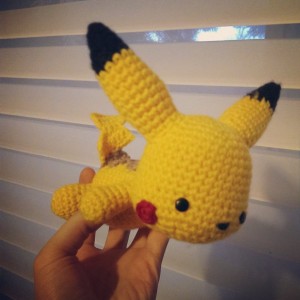 The shaping of the head and body is less clumsy than with my first Pikachu and my stitches looked neater overall.
Eventually I wanted to make a Pikachu that was bigger and sits upright so more experimenting with a few different techniques was required.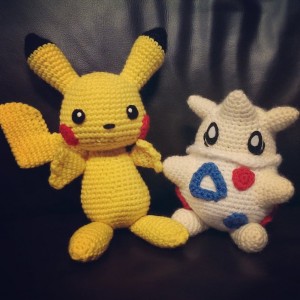 The most recent Pikachu that I have made is smaller and definitely a more chibi version.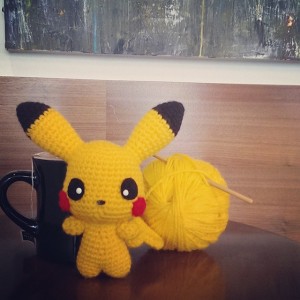 It's been really neat seeing how my amigurumi skills have developed and been refined throughout the past several years. As it was with Ash Ketchum, Pikachu has been with me since the start of my crochet journey. I haven't stopped crocheting and I don't see an end coming any time soon.