Free amigurumi patterns
Create your own amigurumi creature with these free crochet patterns! If you have any questions about the amigurumi patterns, leave a comment or send me a message!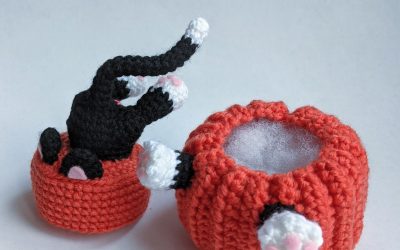 Welcome to Part 2 of my Pumpkin Diving Cat pattern! In Part 1 of this crochet along, we made the pumpkin and the inner base of the pumpkin that the cat pieces will be sewn onto. In this second part of the pattern, you will be crocheting all the cat pieces (body, paws,...