Free amigurumi patterns
Create your own amigurumi creature with these free crochet patterns! If you have any questions about the amigurumi patterns, leave a comment or send me a message!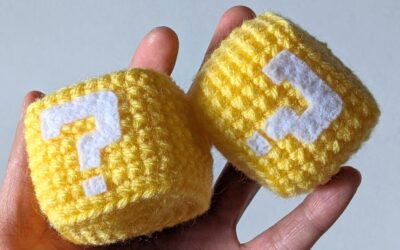 The ? Block is just one of several iconic blocks from the Mario universe. It's always a mystery what's inside the ? Block. One hit can reveal a coin, a Super Mushroom, a Fire Flower, or one of the many power-ups that exist in the Mushroom Kingdom. Crochet yourself a...