Free amigurumi patterns
Create your own amigurumi creature with these free crochet patterns! If you have any questions about the amigurumi patterns, leave a comment or send me a message!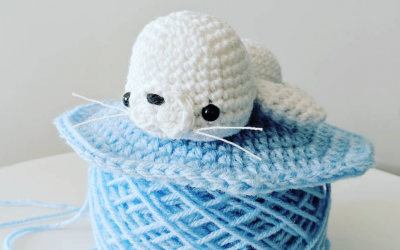 I love cute things. I love cute animals. On a scale of 1 to 10, with 10 being extreme cuteness, baby harp seals are definitely a 10. These roly-poly pups only keep their fluffy, white coats for about two to three weeks after birth before molting. But those first few...